Harley Herman
Attorney at Law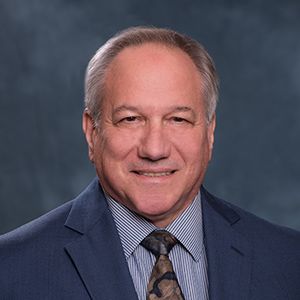 Harley Herman has been a trial and legal advice and assistance attorney for small businesses, and individuals with Probate, Wills and Trust needs for over 40 years. He has served as the 2015 President of the Plant City Bar Association and has served on several on Florida Bar Committees and Sections, including his service as Chair of the Student Education and Admissions to the Bar Committee, Vice Chair of the Prepaid Legal Services Committee and Chair of the Equal Opportunities of Law Section.
Harley's parents were small business entrepreneurs who involved their son in the work of their businesses from an early age. School vacations were spent with his father on sales and delivery trips to Mom and Pop businesses across New York City, where he learned the success, problems and needs of his father's customers. By high school, his work expanded to management and legal issues of his parents' school and transportation businesses, as well as the day to day grab-a-tool and fix a problem chores of these small businesses. Upon his parents' retirement to Southwest Florida, Harley enrolled at the University of South Florida and earned his Business Administration BA in 1975 as a top ten graduate in his triple Business Administration majors of Accounting, Finance and Economics.
I want to help you pursue your goals.
In light of his father's health issues, Harley enrolled in the University of Florida College of Law to remain nearby. His legal career began during his third year of law school, where as a Certified Student Intern in UF's legal clinic program, Harley began to represent clients in court under the supervision of licensed Florida attorneys. His years of work in his parents' businesses contributed to his understanding that a quick and practical solution to legal problems was often more valuable to clients than long, expensive litigation. Harley represented over 30 clients in legal disputes during his internship. His work including becoming the first UF clinic student to argue an appeal before Florida's First District Court, and the first UF clinic student to present a Special Claims Bill to a committee of the Florida Legislature. The claim was filed on behalf of an amputee seeking compensation for injuries resulting from operating unshielded equipment in a institutional work program. His work on this claim continued after his 1977 graduation, while Harley was studying for the Florida Bar Exam.
While awaiting the results of his bar examination, Harley began work in 1978, as the Assistant Director of Marion County Legal Aid, Inc., in Ocala, Florida. In July of 1978, following his work to reorganize the case management and accounting systems of the program and his May 1978 admission to the Florida Bar, Harley was promoted to the position of Director. During his tenure as director, Harley drafted a proposal for the creation of a Legal Services Corporation program to serve Marion County and the surrounding counties of Florida's Fifth Judicial Circuit. Legal Services Corporation approved the proposal, which became: Withlacoochee Area Legal Services, Inc.
During the first year after Harley's admission to the Florida Bar, the final stages of his father's cancer led Harley to transition from the demands of directing a Legal Aid program and begin his private practice in Leesburg and Ocala. During the 20 years of his Leesburg practice, he represented small business and civic organizations in their efforts to minimize their exposure to lawsuits and pursue or defend claims for these clients in lawsuits when necessary. Due to his office's proximity to a large senior citizen community that is now called: "The Villages", Harley also prepared thousands of wills and trusts and assisted these clients' survivors when probate work was required. His legal work led to several teaching assignments: Assistant Professor of Business Law and Criminal Justice at Savannah State University from 1998- 2000 and Adjunct Professor of Estates and Trusts at the FAMU College of Law in 2006. Harley continues to serve as a speaker for NBI lawyer seminars involving wills, estates, probate and civil trial issues.
Harley's largest civil action in Leesburg, involved a class action he filed in 1991 on behalf of Plaintiffs consisting of a group of small business and property owners, whose businesses and properties were threatened by efforts of the City of Leesburg and Leesburg's flagship hospital to render property useless through code enforcement and zoning and to prevent business owners from access to customers through a proposed closure of the main access road to this business district. The lawsuit alleged that after the property was rendered useless, it was purchased in blocks and then rezoned to highly valued medical facility usage. The case was fought for seven years and ultimately was resolved with a $2.9 million dollar settlement to the Plaintiffs. During the first year of the suit, Harley served as the lone attorney for the Plaintiffs while the League of Cities and the hospital employed two major Florida law firms to defend the suit. Harley's efforts were bolstered when he began meetings with the Wall Street law firm of Sullivan and Cromwell and the Lawyer's Committee for Civil Rights Under the Law, a Washington DC non-profit entity and they joined the suit as co-counsel. The settlement proceeds were used in part to create a Community Development Corporation that continues to revitalize the residential and business districts involved in the lawsuit.
Harley's years of practice and work on the Leesburg class action led to an offer to work for a 40-attorney Orlando law firm, providing civil lawsuit defense and estate and probate services and mentoring and training younger attorneys. For over twelve years, Harley represented and defended clients in courts from Pensacola to Miami, and demonstrated a rare skill of being able to provide competent representation of clients who had waited until just days before legal deadlines, hearings, or trials, to seek and retain counsel to defend a lawsuit. During this work, he moved to Plant City and began work on plans to design a Plant City law firm dedicated to the needs of small business and middle class clients.
For several decades, Harley has served the Florida legal profession in a program entitled: "Lawyers assisting Lawyers"; where the Florida Bar refers young lawyers to more experienced lawyers, so they can obtain advice and assistance in their efforts to represent clients. This work arose from Harley's experience in the 1980's with a colleague named Virgil Hawkins, who began to practice law at age 70. Despite a passion to serve his clients, Harley's colleague ultimately resigned from the Bar and died destitute and disgraced, because he had sacrificed his right to attend law school during the prime of his life, in exchange for a court order that opened the doors of the University of Florida to thousands who have become leaders in this state and in their professions. Harley's 1988 unprecedented and unique petition to posthumously reinstate his colleague's bar membership began a series of events that ultimately led to honors for the deceased lawyer at UF's College of Law and a PBS documentary about these events : "A Lawyer Made in Heaven" youtu.be/UGIpTz6yx3o . It also led to Harley's work and leadership roles in Florida Bar Committees and Sections, including serving as Vice-Chair of two Bar Committees, Chair of a Florida Bar Committee and two terms as Chair of a Florida Bar Section. Harley continues to serve the Florida bar and mentor and help develop leadership skills for younger attorneys in Florida Bar and Hillsborough County Bar Association Committees.
Bar Admission
Education
J.D., University of South Florida College of Law 1977

B.A. in Business Administration, University of South Florida 1975

Concentration: Accounting, Finance and Economics